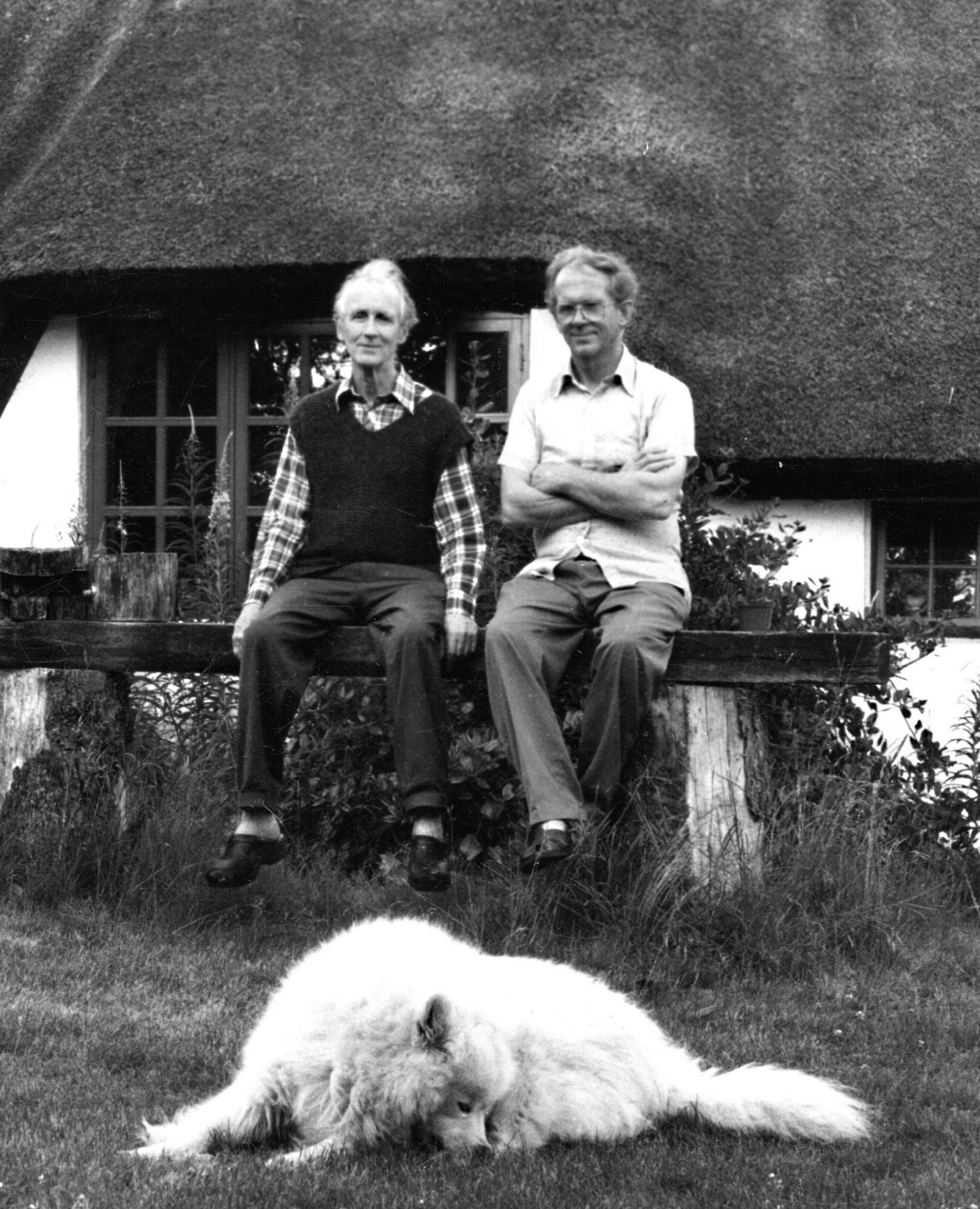 Kirsten Kjærs Museum is a private museum in north-western Jutland. It has been built around a large collection of paintings and drawings by Kirsten Kjær (1893-1985).
John Andersen and Harald Fuglsang, both medical doctors, founded the museum in 1981, serving the motto "love and hard work". The museum is the only Danish museum for a female artist, so far.
The museum's current architectural complex is the result of 30 years of "budding". The originally modest homestead has over time developed into a labyrinthine body, that could be metaphorically experienced as reflections on the search for identity, characterizing both Kirsten Kjær and the museum's founders.
The buildings architectural branches are providing the visitor with a diversity of sensory experiences. Kirsten Kjær's paintings, personal belongings, and other archive-materials, as well as the changing exhibitions, concerts, and guest artists, are adding further layers to the experience of a hospitable and vibrant place with plenty of room for diversity.
It was the frugality, as part of the place's and its founders' spirit, reflected as well in the old Thy identity, which combined with a high degree of determination led to the creation of a museum where everyone can feel at ease.
One of the museum's guests writes: "here is an unpretentious atmosphere, which makes it easier for an unacquainted museum visitor to live and enjoy the experience of art."
In 1978, John Anderson (1929-2015) and Harald Fuglsang (1933-2022) took up residence at Langvadvej 60. Their intention was to establish a museum for Kirsten Kjær. '
In 1980, the association Kirsten Kjær's Friends transferred all its paintings to the newly established "Kirsten Kjær's Foundation".
1981 Kirsten Kjær's Museum was inaugurated on May 15th. John Anderson and Harald Fuglsang made the buildings available free of charge for the museum's activities.
In 2003, the buildings and land were transferred to the Kirsten Kjær's Foundation. The museum is thus still a private museum run on its own funds.
If you are interested to find out more about Kirsten Kjær's Museum and the two founders, we recommend Harald Fuglsang's three memoirs (Tilbageblik og Tankeflugt; Til Eftertanke – samtale med mig selv; Vintertanker og Forårshåb). The books can be purchased at the museum.
Thanks to a generous donation from the 15th of June Foundation, a monograph is about to be written about Kirsten Kjær. Hanne Abildgaard, who holds a Master of Arts, is the author. Herewith, one of the 20th century's prominent artists, along with a small private art museum in Northwest Jutland are entered in art history.